Current exhibition

Preview (during Art Rotterdam)
19-22 May, Brutus
Keileweg 14a, Rotterdam

Friday 20 May 11 am - 7 pm
Saturday 21 May 11 am - 9 pm
Sunday 22 May 11 am - 7 pm

Solo
16 June - 17 July, Tegelzaal, Brutus
Opening: 16 June, 18.15
Keileweg 10, Rotterdam

More info: https://www.brutus.nl/nl/programma/programma/preview+eleye+boerenkamps/


Both exhibitions are accompanied by a text written and recorded by Simon(e) van Saarloos



These larger-than-life cut-out photographs come from a collection of images that were taken of Eleye's own behind. They show bruises and scratches that were caused by everyday accidents like falling and stumbling, or while making love.

Deze meer dan levensgrote uitgesneden foto's komen uit een verzameling foto's van Eleye's achterste. De foto's laten blauwe plekken en krassen zien die werden veroorzaakt door sex of alledaagse ongelukjes, zoals vallen en stoten.




Ass 2, 2020
78.5 x 74.4 x 14 cm
print on fleece wallpaper on forex plate between two wooden beams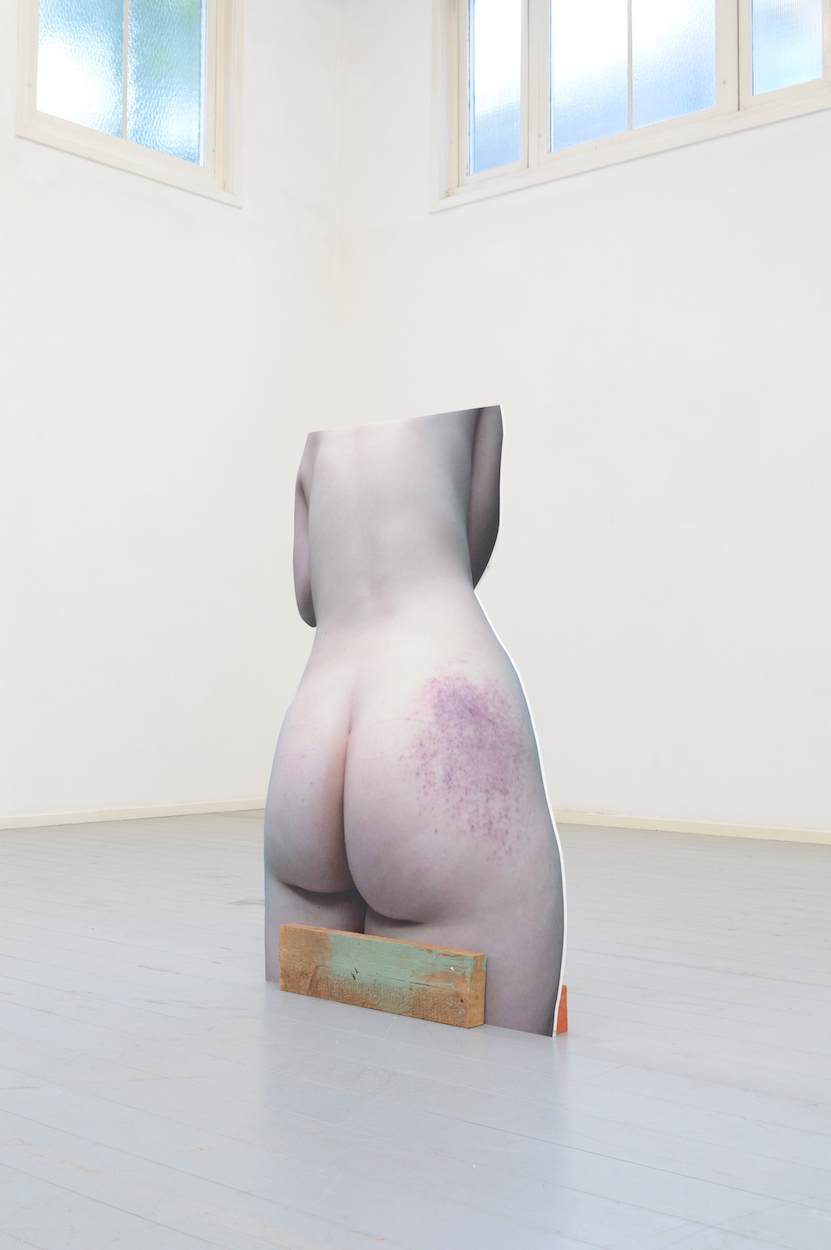 Ass 3 (blue and red), 2020,
149.8 x 101.2 x 13 cm
print on fleece wallpaper on sandwich foamboard between two wooden beams





Ass 7, 2021
119.8 x 69 x 21 cm
print on sandwich foamboard between brick and wooden beam